School Council
Our School Council is made up of representatives from Year 2 to Year 6, led by Mrs Wollaston. They meet regularly to discuss improvements to the school community and fund-raising projects. Representatives report back to their classes and pass on the views of their class at subsequent meetings.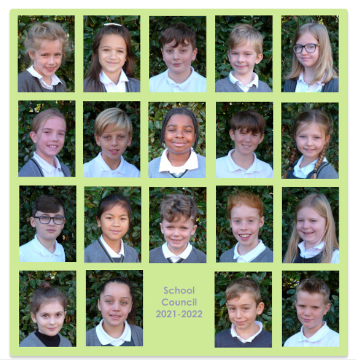 2021-22
School Council are busy in the Autumn Term with plans for UK Parliament Week and Children in Need Day.
2020-21
School Council focused on raising money for those most in need, especially for those most affected by the pandemic. For the wider community we dressed up for Children in Need and, in school we engaged in wellbeing activities led by Joe Wickes as part of the '5 to thrive' campaign. In the spring we fundraised for Comic Relief, with the whole school dressing up as superheroes for the day and the School Council designing badges which everyone had the opportunity to purchase for a small donation. School Council also considered the impact of the pandemic on learning and mental health and what we could do to help the 'return to normal' at school.
ECO COUNCIL
Eco-Council are very fortunate to be working with Eltham Enviros, a team of parents dedicated to making the local area a more eco-friendly place.
Our Action plan encompasses seven key areas of responsibility: Water, Global Issues, Recycling, Littering, Energy & Transport, Recycle & Reuse and Food Waste. We want to raise awareness of each responsibility and shares ways we can all play our part. We are a solution focused group.
Our Eco-Council, which meets regularly, has representatives from Year 1 to Year 6.
Click here for the minutes of our committee meetings.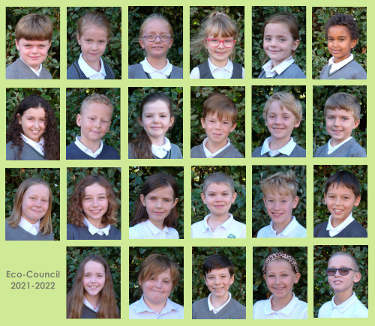 In 2020-21 our Year 6 Eco Council members planted oak trees in Oxleas meadow as part of a national tree planting scheme.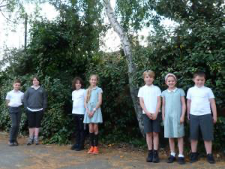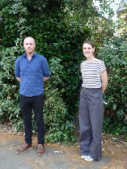 Eco-Council were also involved with Eltham Enviros installing Step 1 of a Green Screen for our KS2 playground. Click here for Green Screen planning information
We think it is important to set a good example in school to help our environment and everyone should be involved. Everyone should be involved in reducing, reusing and recycling. We are working to further improve our recycling in school particularly with classroom and packed lunch waste. If we are environmentally friendly our planet will be preserved for the future as pollution is damaging our environment.
We use energy from the solar panels that were installed on roofs of our buildings which helps to reduce our carbon footprint.